1962 Munster Junior Cup (MJC)
** Notes for younger readers:
Try 3pts, Conversion 2pts, Pen 3pts,
No substitutions allowed even for injured players. (1968 injury replacements, 1996 tactical replacements)
---
Second season expectations
Abbeyfeale RFC face into the 1962 MJC with high expectations of going one better than their semi-final run in their inaugural season. A home draw in Round 1 v Tralee awaits.
Both sides have had a good season to this point and the press pundits think it will be a close fought game with perhaps home advantage swinging it to Abbeyfeale.
Abbeyfeale versus Tralee MJC R1 1962 Match Preview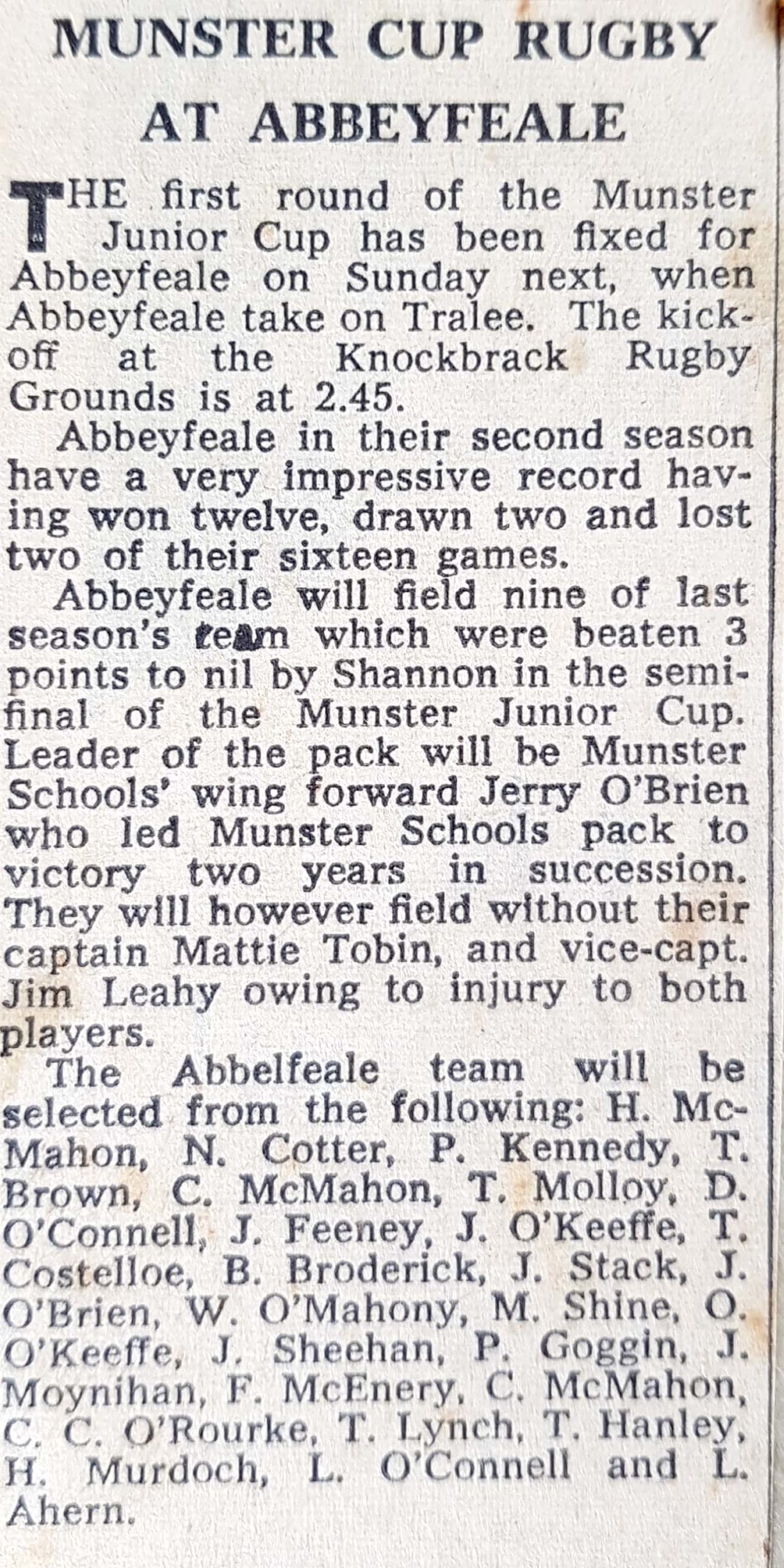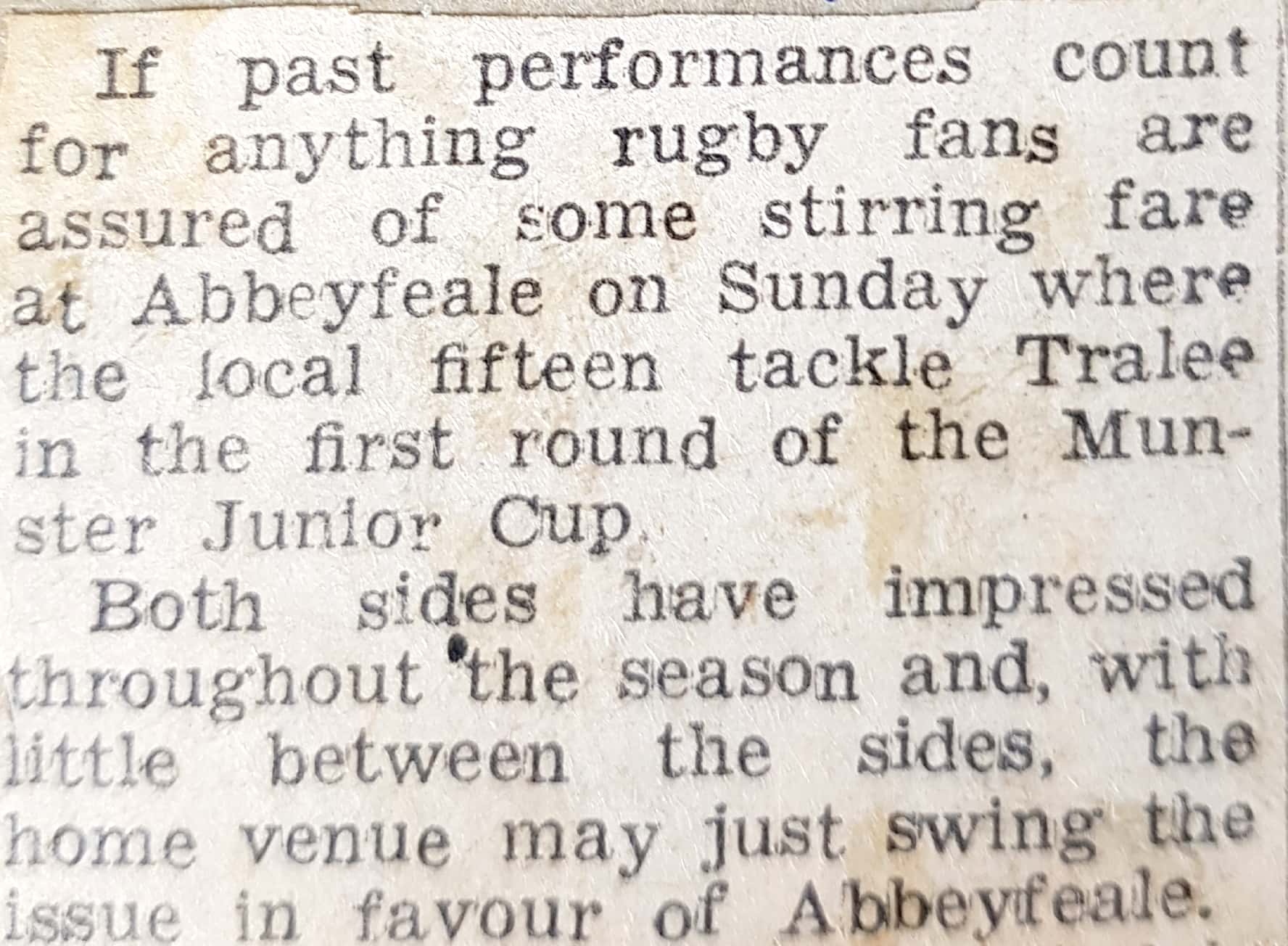 ---
MJC R1: Abbeyfeale 3 Tralee 5
A below par performance on the day from Abbeyfeale highlights the harsh realities of MJC rugby.
A drop goal attempt to rescue the match passed narrowly wide and with it the MJC ended in R1.
For those who thought it was the end of the Abbeyfeale upstarts they were wrong.
Abbeyfeale would not lose another game in the area qualifiers for the next 5 years !!
Abbeyfeale versus Tralee MJC R1 1962 Match Report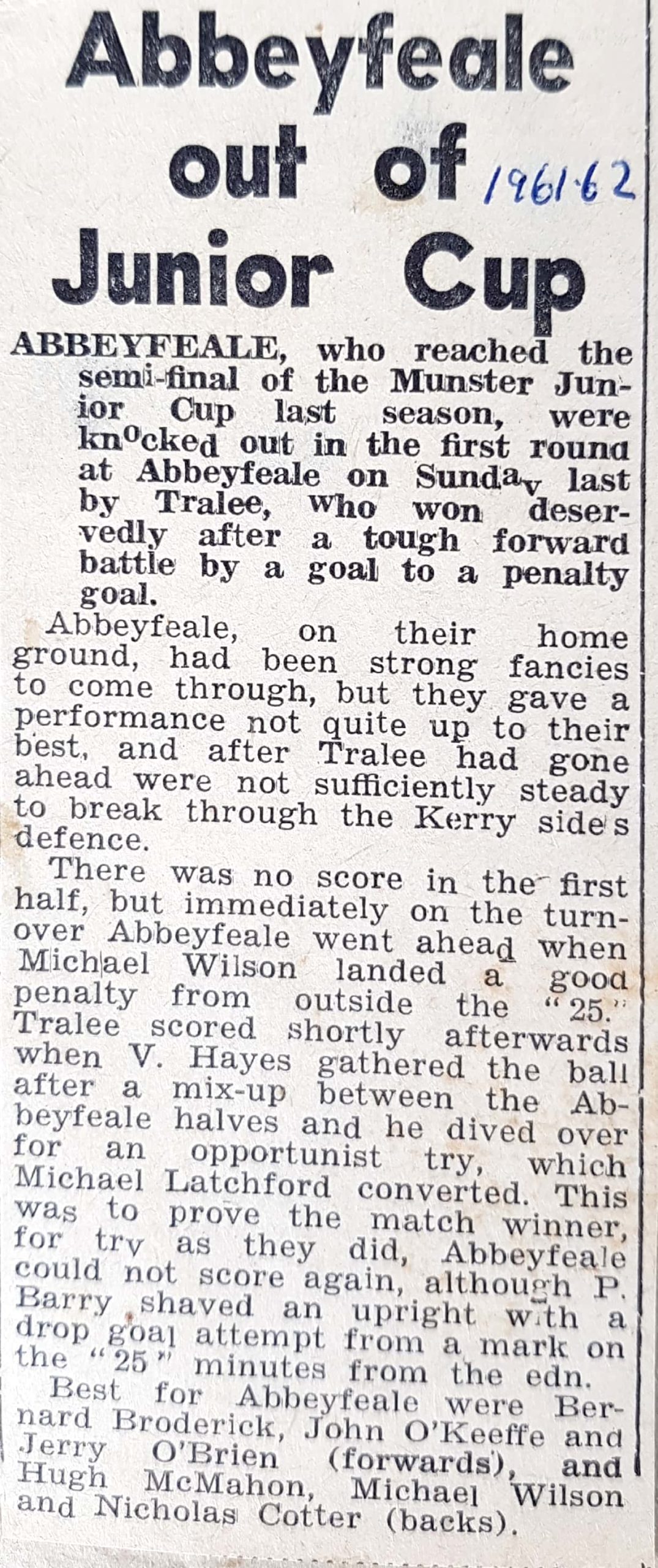 Abbeyfeale Team versus Tralee MJC R1 1962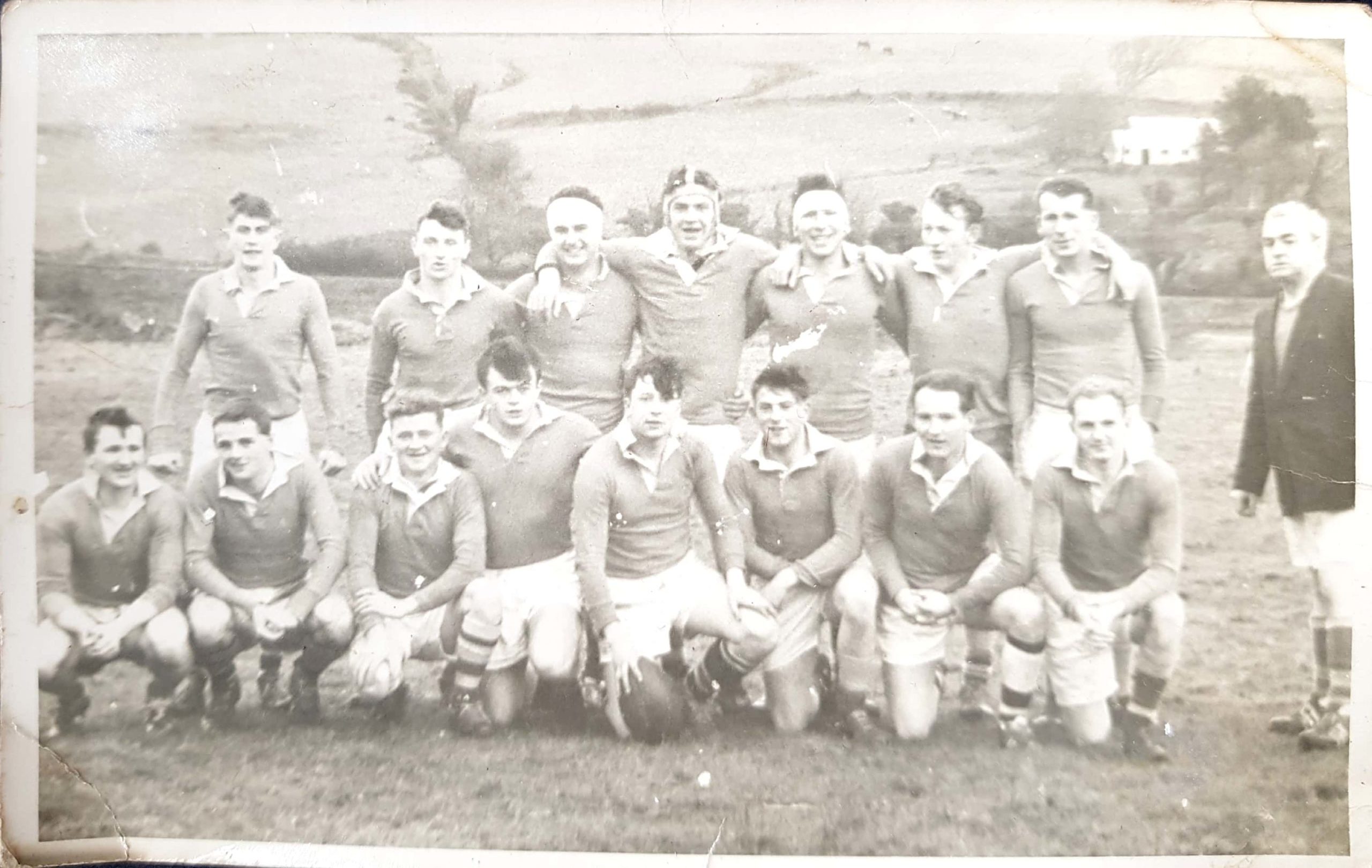 ---