Purchase Tickets Step by Step
Step 1
Once you have clicked the link you will be redirected to the Munster Rugby Account Manager page.
Look for the Access an Offer on the top left hand corner.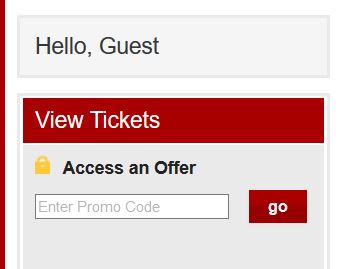 Step 2
Enter Promo code ABBEYFEALE into the box and click GO
ABBEYFEALE has been accepted should appear under the box if entered OK.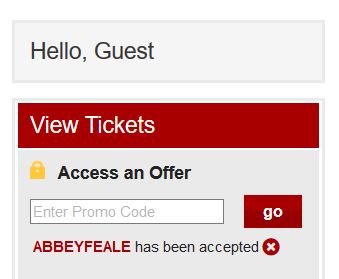 Step 3
ABBEYFEALE should appear under the list of events on right hand side.
You can now select the event you wish to attend and click Continue.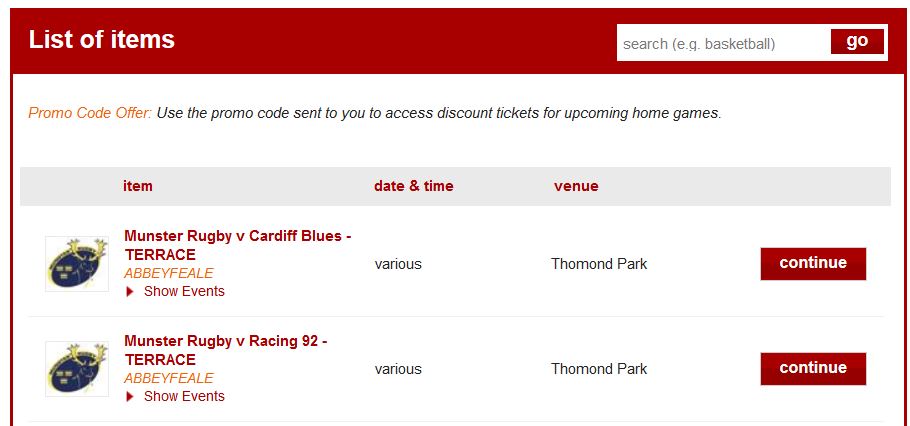 Step 4
Select your seating area and ticket pricing options.
Click View tickets when done and proceed to payment.